If you're interested in trying to limit Internet search results to a specific reading level, Google is able to do this based on your preference. Google uses an algorithm to determine reading levels and groups results into three categories: basic, intermediate, and advanced. This search function can enable someone like a second language learner to find more basic sites that are easily understandable. Or, it can be a tool for students looking to do research for a class project as they'll be able to filter their search to get only advanced results. Google Reading Level takes only a minute to master and is a great research option to show students.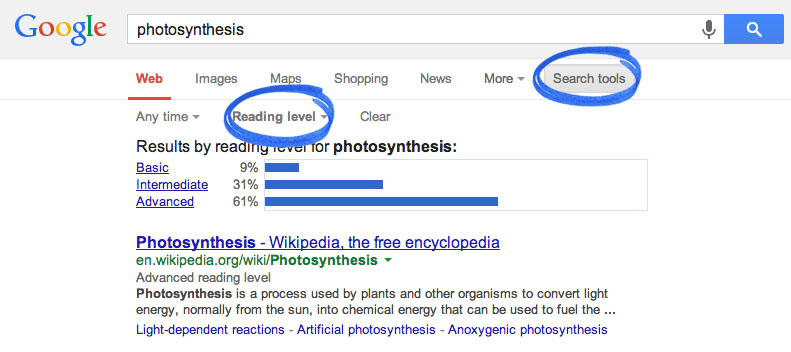 Click Search tools at the top of the search results page.
Click All Results.
Click Reading level. You'll now see results annotated with reading levels as well as a percentage breakdown of results by reading level.
To filter your results by a specific reading level, select your desired level (Basic, Intermediate, or Advanced).
At any time, you can click Clear to go back to seeing all results.
Check out this video for other ways to access this search function: